Jet Lag
"Jet lag is the modern limbo, where humans wait to catch up again with the frenzy of modern time. In this beguiling book, Christopher J. Lee opens up the whole panorama of jetting off, arriving, and sleeping it off. From T. S. Eliot to Dalí, from Chaplin to Lost in Translation, he shows how jet lag is the deep dark symptom of modern life's struggle with time. Jet Lag is a profound and witty meditation on a key secret of modernity."
Enda Duffy, Arnhold Presidential Department Chair, University of California, Santa Barbara
"Jet Lag is a revelatory and compelling meditation on the temporal and affective dislocations of global capitalism. Christopher J. Lee lucidly maps the dissonant incompatibility between human beings and technological acceleration but he also insists on the importance of our imaginative cultural and aesthetic responses to the many systemic derangements of individual experience."
Jonathan Crary, Meyer Schapiro Professor of Modern Art and Theory, Columbia University and author of 24/7
​"Reading Lee's Marxist analysis is like taking a flight with Gramsci in the next seat.... Lee has a gift for making surprising yet apposite associations. We get diversions into Picasso's 'Guernica', the cover of Led Zeppelin's eponymous album of 1969, the thoughts of Aristotle, Edmund Husserl and Salvador Dali, hot air balloons, and Caribbean zombie culture (any survivor of the sixteen-hour Hong Kong-New York flight might guess at the relevance). He is best, though, when contemplating the 'global capitalist spectacle' of airports, with their unifying corporate flags for individual airlines and the ubiquitous brands displayed down polished corridors...."​
Tom Zoellner, The Times Literary Supplement (UK)
A Soviet Journey
"The book [a re-publication of South African novelist Alex La Guma's composite 1978 memoir of several journeys to the Soviet Union in the 1960s and 1970s] is graced by Professor Christopher Lee's comprehensive introduction to the enduring ties between the Soviet Union and South African freedom struggles, and La Guma's place in this relationship. Indeed, this sixty-page introduction is worth the price of the book. Lee vividly evokes that breathless moment in the mid-twentieth century when a brand new Third World, full of anger, promise, and emancipatory vision was rising out of the ashes of colonialism. . . . For students of the Soviet Union and transnational communism in the Cold War era, La Guma's lively tale provides a valuable perspective on less-travelled Soviet byways, and the ways that officials and ordinary people alike presented themselves and their communities to an honored and enthusiastic African comrade." Teresa Barnes, Slavic Review
"Who knew that novelist Alex La Guma also penned one of the greatest traveler's accounts of the last century? Set in the 1970s, A Soviet Journey captures a forgotten moment of radical possibility, when Third World guerrillas prepared to inherit the earth, when nationalists were internationalists, when the USSR backed global anti-imperialist struggles. With a prodigious introductory essay by Christopher Lee, this is a must-read for anyone interested in the global Left." Robin D.G. Kelley, University of California, Los Angeles
"The unique memoirs of an exiled African Communist and acclaimed writer during his travels in the Soviet Union—a fascinating account by a fascinating man." Hakim Adi, University of Chichester
"It is beyond valuable to have back in print A Soviet Journey by Alex La Guma, one of South Africa's most important leftists. In this rich, descriptive account, La Guma offers a Southern perspective of the Soviet experiment. He is bedazzled by the fact that the Tsar's dominions—backward by every indicator in 1917—had thrived so fundamentally through socialist praxis. This is a marvelous book, honest in parts, hopefully idealistic elsewhere, but in all of it true to what La Guma experienced in the context of his own rich and important life." Vijay Prashad, George and Martha Kellner Chair in South Asian History and Professor of International Studies, Trinity College, Hartford, Connecticut
"This invaluable republication of an important yet previously neglected work by Alex La Guma fills a gap in the corpus of anti-apartheid literary texts and the history of Third World internationalism. More than a simple travelogue, A Soviet Journey reveals the determining role played by the Eastern Bloc in the anticolonial imaginary. The compelling and idea-rich accompanying critical apparatus reveals the text's cultural significance. Together with the brief but luminous prefatory essays by Ngugi wa Thiong'o and Blanche La Guma, Lee's insightful introduction and meticulous annotations will become a touchstone for scholars and students of African literatures and cultures, Afro-Asian solidarities and African connections to the Eastern Bloc, as well as the global Cold War." Monica Popescu, McGill University
"Scholars and students of Africa and the Cold War owe Christopher J. Lee a debt of gratitude for rescuing from oblivion and masterfully editing this fascinating travelogue by one of the central figures of modern African literature and radical Cold War internationalism. Alex La Guma never published a memoir and this account of his Soviet travels presents us with an opening into a remarkable and remarkably eventful life of a talented globe-trotting writer, a fierce political activist, and, ultimately, a committed humanist." Maxim Matusevich, Seton Hall University
Frantz Fanon: Toward a Revolutionary Humanism
"Christopher Lee has written a delightfully compelling introduction to Frantz Fanon. Well-researched and thoroughly grounded, Lee's study admirably situates Fanon in the broadest historical context, while subtly explaining Fanon's powerful legacy today. This book taught me many things, revealing in intriguing ways the works of a black thinker from Martinique who so passionately embraced the Algerian Revolution, and so ardently desired to be embraced by it." Henry Louis Gates, Jr., Harvard University
"This smart and much-needed study persuasively resituates the life and thought of Fanon for a twenty-first-century audience." Todd Shepard, author of The Invention of Decolonization: The Algerian War and the Remaking of France
"Lee's marvelous and careful biographical study is now the go-to book for those seeking to understand Frantz Fanon in his historical and intellectual context. It is, simply put, synthesis and analysis at their best." James D. Le Sueur, author of Uncivil War: Intellectuals and Identity Politics during the Decolonization of Algeria
"In Frantz Fanon: Toward a Revolutionary Humanism, Christopher J. Lee takes on the task of introducing a complex thinker in a short tract…. [He] provides a whirlwind tour of Fanon's life, ideas and context…. Lee's reading of Fanon provides a much needed nuance that is often missing when dealing with Fanon." Marx and Philosophy
Unreasonable Histories
"Unreasonable Histories makes an important intervention in a number of fields: African studies, imperial history, the history of race, and the history of the family. It also invites creative thinking about how to render pasts that unfold at the margins. Conceptually innovative, clearly written, and deeply informed, it is far and away the best work to address Coloured and other multiracial communities in colonial and postcolonial Africa." Clifton Crais, author of History Lessons: A Memoir of Madness, Memory, and the Brain
"This is a wonderfully ambitious book that tackles a history that is challenging as a matter of theory, of historiography, of politics, and of the empirical substance of past experience. Christopher J. Lee's book arrives at a critical moment in Africanist scholarship and will become a part of a new historiographical turn." Timothy Burke, author of Lifebuoy Men, Lux Women: Commodification, Consumption, and Cleanliness in Modern Zimbabwe
"Unreasonable Histories is a brave and erudite book that focuses on historical communities and political projects that conventional historiographies have often dismissed as dead ends. By treating these experiences seriously, Christopher Lee reminds us that racial thought in the colonial world took multiple, complex, and innovative forms. In doing so, he productively challenges binary assumptions that continue to underlie African studies—assumptions, he argues, that are ultimately rooted in colonial forms of knowledge." Jonathon Glassman, author of War of Words, War of Stones: Racial Thought and Violence in Colonial Zanzibar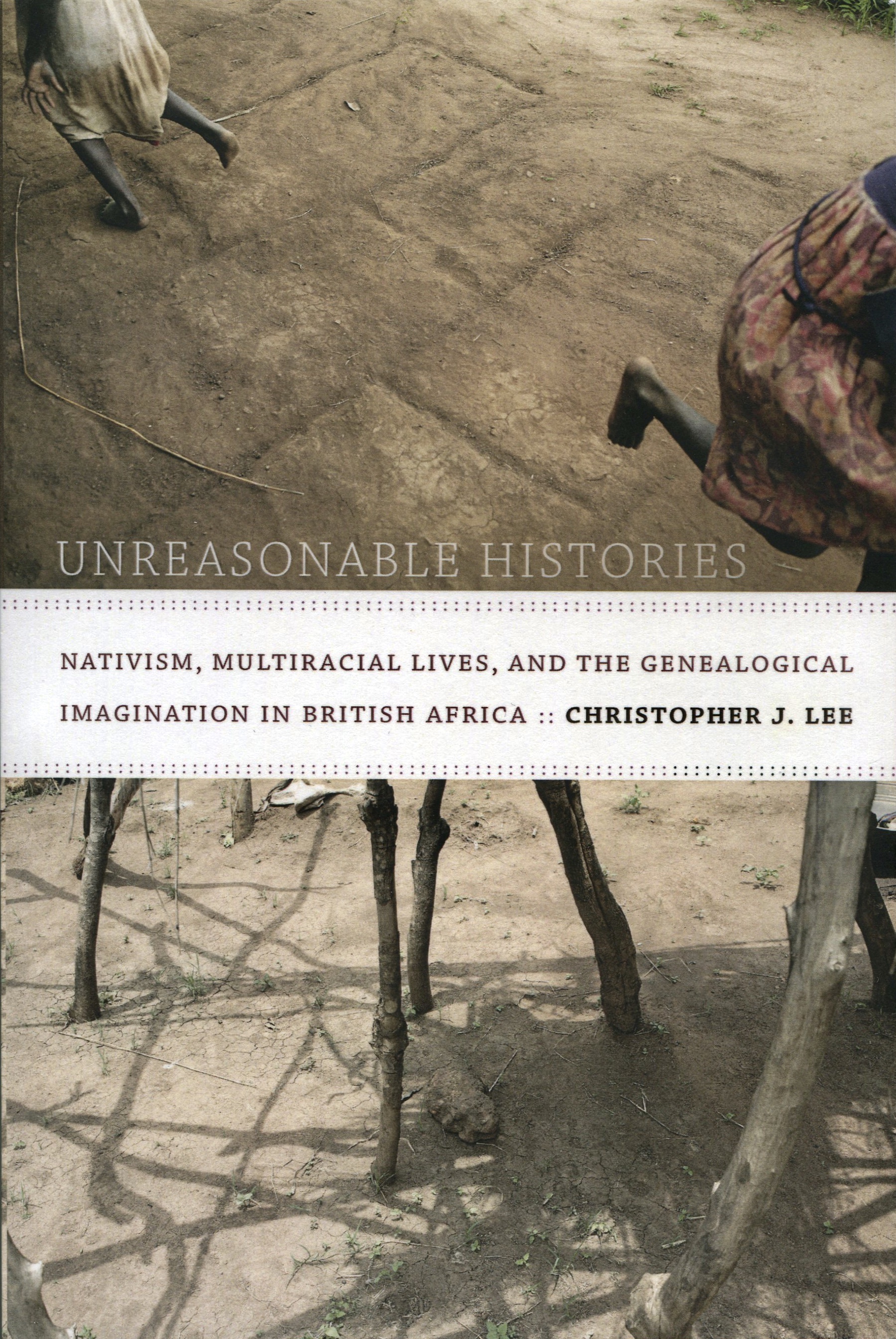 Making a World after Empire: The Bandung Moment and Its Political Afterlives
"Readers interested in Bandung can do no better than consult the volume of essays edited by Christopher Lee, Making a World After Empire." Pankaj Mishra, author of From the Ruins of Empire: The Intellectuals Who Remade Asia
"This important collection of essays points to a phenomenon that has been lost in the common assumption of a worldwide movement from colonial empires to nation-states: the richer imagination of people in those empires and their quest for alternative modes of political connection." Frederick Cooper, author of Colonialism in Question: Theory, Knowledge, History
"The Bandung Conference, when it is recalled at all, is usually both romanticized and misremembered. This splendid collection returns us to the historical record with a combination of empirical and conceptual essays that speak to the meaning of Bandung at the time and thereafter. It is transnational, postcolonial, and, even more important, exciting history that speaks to our complex political present. Christopher Lee has edited an essential volume for anyone interested in the world in the wake of World War II." Marilyn B. Young, author of Iraq and the Lessons of Vietnam
"Making a World after Empire is an innovative and challenging collection of essays that investigates the political and cultural intersections of Africa and Asia in the second half of the twentieth century. These varied case studies in the emerging field of postcolonial Afro-Asianism—some empirical, others conceptual—open fresh ways of thinking about relationships across the Indian Ocean and beyond. Taking the 1955 Bandung Conference as their point of entry, the pathbreaking studies presented probe an exciting area of multinodal political connections. They will stimulate new debate and writing about the postcolonial world, the Indian Ocean region, and Afro-Asian relations for some time to come." Pier M. Larson, Professor of African and Indian Ocean History, Johns Hopkins University